The design of All Hands on Deck has come a long way from where it started. You can see where the prototype started and where it has now ended up. I am still somewhat partial to the initial design as the stick guy is pretty awesome.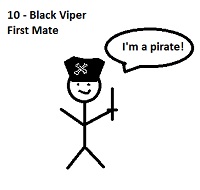 There is a reason I am not in charge of artwork as all our games would be stick people in black and white. Though that could be somewhat amazing, I still think most people would prefer the design provided by our artists.
So the moral of the story is find a good artist and make sure you pay them what they are worth. If you cannot do it yourself, which clearly I cannot, look around on BoardGameGeek, deviantART, etc. to find someone who can.